Shannon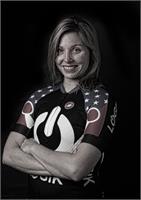 BACKGROUND: I started swimming at age 6 when I brought home my first place blue ribbon; a swimmer was born. In 1994 - I placed 2nd in the KY State competition and headed to Florida Atlantic University on a full athletic scholarship. I swam competitively for another 2 years, married at 20 and gave birth to 2 beautiful babies. Years later in 2010; I decided to train for a triathlon. Swimming, Spinning and Running along with my favorite early morning cross fit sessions! On August 13th, 2011 an incident at a Sugarland concert on Indiana State Fairgrounds would change not only my fitness abilities but my life forever! My daughter and I were both critically injured when the huge outdoor stage collapsed onto the standing crowd. The widely publicized disaster occurred when a sudden gust of wind toppled the massive stage, just before the band was to begin their concert. The collapse left me pinned under a mountain of twisted metal. My pelvis was broken in 3 places along with 8 other broken bones and many more debilitating injuries! After months of being confined to a wheelchair and crutches; riding Indoors was the only option I had! Through my extensive and ongoing rehabilitation, indoor cycling became my lifeline and recovery back to fitness. I know what it's like to have physical limitations. There were days I didn't want to get out of bed and wasn't sure I could ever swim or compete again. Today, I am a testimony to the amazing recovery and rehabilitation that can be achieved through indoor cycling. It is my goal through Logik Training Studios to help those who feel there is no hope to FIND HOPE ONCE AGAIN! After all, The Power is WITHIN YOU!
By The Way -- my daughter - JADE WALCOTT - Is a miracle and will be a famous singer one day---I'm sure of it!
WHY YOU WILL LOVE MY CLASS: I enjoy training you on the specific skill set needed to reach the different HR TARGET ZONES and help you understand why they are important to your OVERALL fitness. NOT TO MENTION the KILLER environment -- Skrillex, Dubstep, Hard Beats, Sweat, Lights, Action; IT'S A PARTY ON THE BIKE!
Shannon instructs the following:
Our signature ride is indoor cycling re-invented. With inspirational coaching, motivating music with a serious thump, and a specific weekly class schedule coordinated to periodization training. Classes are balanced between Instructor and LOGIK Interval Programs and take full advantage of our LOGIK Heart Rate Training System. This 50-minute class won't scare away the newbie; but will provide significant challenges to even the most experienced.




This is HEAVY, your CHALLENGE has arrived! Come test your new found fitness and see how your heart rate training is paying off. This ride can be used by the experienced rider who wants to by reach and maintain higher heart rate zones; but is also the perfect opportunity to push your limits and to extend your endurance and fat metabolism. As with all our classes, we will provide a targeted and challenging profile. You decide what challenges you want to take on. In either case, you are invited to rock out in our 60-minute cardio party and burn off some serious calories.




EARN THE BURN will be a class where your calorie after burn will be our focus. We will still spend time in our lower fat burning zones of 1 & 2 but much like a HIIT Ride, the accelerations will be intense.

Weight loss and maintaining a well balanced diet will also be a focus for this class style; so come ready to LEARN & EARN THE BURN!