Kerry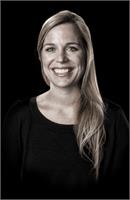 I am a Dayton native and Miami University Alum and love calling Ohio my home! I moved to Chicago after college with a Degree in the History of Art and Architectural and some how I have found myself teaching Pilates for over 10 years and I absolutely love the people I have met along the way. I come from an athletic family and spent my childhood between track meets, swim meets, soccer tournaments and football games. I am grateful that my family had almost daily workouts at a gym and equal trips to Ben & Jerrys. All about balance, right?! I began my STOTT Pilates training in my 20's while living in Chicago (thanks to my mom's encouragment!) and continued it through the STOTT training center at "Ballet Memphis" when my husband and I moved to Memphis,TN. While living there, and experiencing the best BBQ ever, I had the opportunity to have my own studio within a wellness center, overlooking the Mighty Mississippi, and worked closely with a wide range of client from those living with Parkinson's Disease and Rheumatoid Arthrisits to cancer survivors and athletes. We found our way back to Dayton where I became an instructor with Practice Fitness and developed a strong sense of pride for our small business and fitness community. Amongst my ongoing continuing education courses, I have focused on Athletic conditioning, TRX Suspension Training and Cycling. My husband and I are happy and proud parents of our four year old twins, Henry and Quinn, and our furry four-legged "kids", Larry and Bill.
Why you will love my class: I absolutely love teaching and inspiring others! My greatest joy is watching a client evolve through their understanding and appreciation of their body. The best advice I have been given about instructing, is that the client/group needs my guidance and motivation to help you stay focused and be present. We have so many distractions in life and the hour I get to spend with you will be about presence, focus and drive. It is my joy to take time out of our busy lives to make ourselves better!
Kerry instructs the following:
So whether you've struggled to keep up your workout routine long enough to see results in the past, or if you just want to challenge your body to improve fitness and endurance, this could be just what you need! LOGIK boot camps run for multiple times each week and to get you established in your new healthy habits and to give you plenty of time to network with fit minded friends. And when you're done you have new healthy knowledge and skills to take with you in life to help you maintain your fitness on your own!




Join our free 15-minute Ab/Core Blast after the 7:30am Challenge cycle class or before the 9:00am Ultimate Strength and Sculpt! This class is designed to strengthen and tone your core using primarily your own body weight and supplemental equipment.




Total body sculpt with weights and body-bar. Hit it all in one place when you sign up for this class!




TRX Kettlebell – A combination of TRX and Kettlebell training to build muscle and blast fat.

Total body workout that applies to all fitness levels by using your body weight as your resistance with the TRX Suspension Trainer.




Based on tiny isometric movements, BARRE-LOGIK is a total, non-impact, full body workout. This class incorporates the graceful moves of ballet, Pilates, cardio and strength training to develop long lean muscles while enhancing flexibility and balance. No matter what the age or fitness level; everyone can enjoy this class!